751
UMO-World Usability Day'06 Hyderabad Event Report
The highlight of this years WUD event was the 9 day long exhibition that was held at Chitramayi-AP Sate Art Gallery, and the day long conference held at ISB auditorium.
The conference started with the Chief guest, Ajit BalaKrishnan lighting the traditional lamp.
The first address was by Kaladhar Bapu, UX consultant for Microsoft India and founder-member of UMO, highlighting the philosophy behind the UMO-WUD and the synergies involved in creating the design awareness initiatives.
Srini Koppolu- VP and Managing Director, Microsoft India then shared his companies vision in enhancing the product line of products with involvement of Usability and User-centered design solutions. He also presented Microsoft's latest offerings like Live.com, Xbox360 and Zune.
Ajit BalaKrishnan- CEO, Rediff.Com presented his thoughts with the theme of "a -less world" and illustrated the design and innovation process against the factors like time and relevance. He also highlighted the product and service initiatives in Rediff.com that center around the users and the way they use technologies.
Shankar Narayan- a renowned city based Architect took the audience through a journey of everyday things and how the environment affect the artifacts, and artifacts affect the environment, with user-as human being remaining constant. He highlighted the empathy needed for a more human centric design and taking care of the users need rather than going with the trends or the fashions of the day.
Sekhar Kammula- National Award Winning Film Director showed the importance of crafting an experience for the user through the medium of cinema.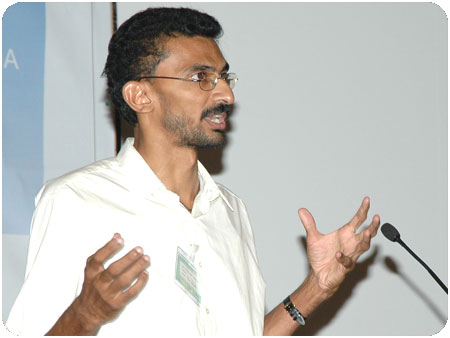 Alex Thayer, UX, Microsoft- Redmond talked on "Beyond Easy", with emphasis of user experience as well as user appeal with respect to the hardware device development as done in Microsoft.
Dr.Ajanta Sen from IDC, IITB then gave a brief speech on the history of evolution of design, the usability ecology and highlighted the academic initiatives that are intended to support such an process.
Pudi Ravi presented his student project from IDC on the design of a "Sharing device for the blind", and touched on the user-study, designing for people with special abilities and presented the concept-designs for a device that enables sharing of sounds.
Abhijit Rokade presented his student project from IDC on the design of a "Communication device for personal use", and took the audience through the user centric design methodology.
The Open Design Forum moderated by Dr. Ajanta sen saw some passionate discussion on the design related issues with the audience.
The event was sponsored by:
Satyam - Gold sponsor.
Invensys - Silver sponsor
Progress, Mindscape and Vignan - Bronze sponsor.
The event organizational support was provided by ISB and HYSEA.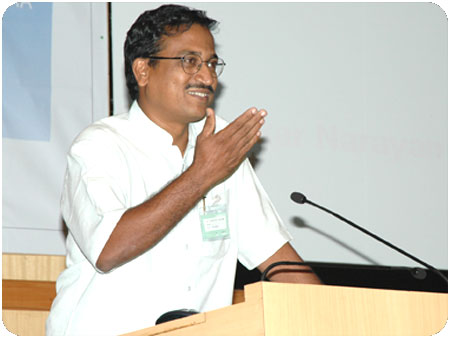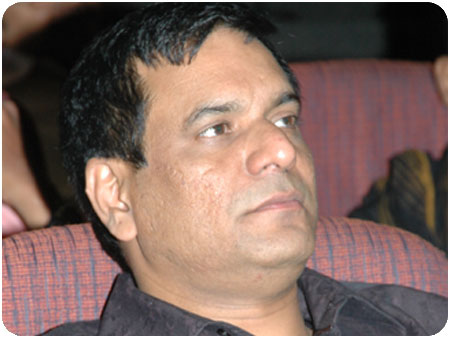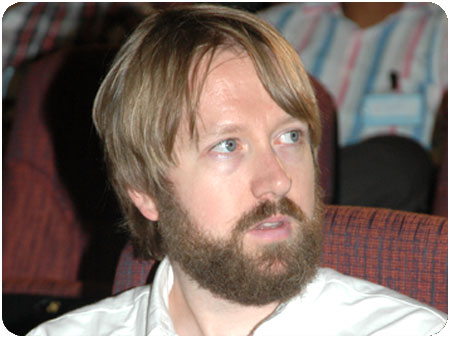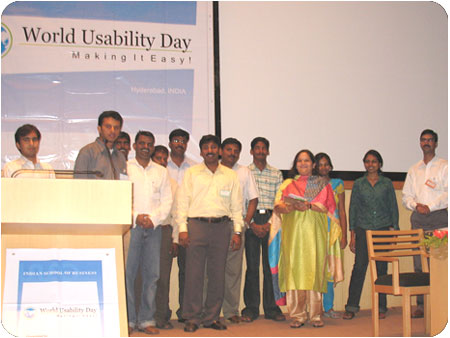 ......................................................................................................................
Leave your comments.