Abhishek Srivastava - New Delhi
The laptop bad is one of the essential requirements for the office goers today. The design of bag does not allows it to remain stable and balanced on the seat.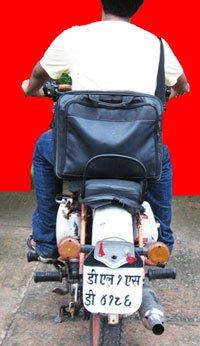 while driving a two wheeler especially bikes and hence, is also one of the major reason of accidents in metros.